UNIVERSAL MOTHER SOAPS
scroll down to see varieties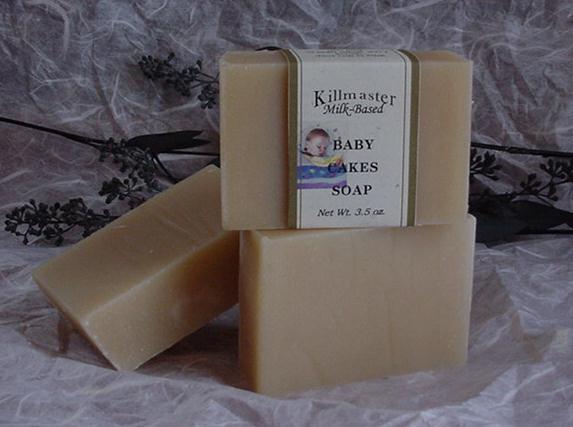 Killmaster Soapworks Universal Mother Soaps are $4.00 per bar. Each bar weighs approximately 3.5 oz. Variability is do to the nature of handcraft and natural curing. Approximately 2 oz. of milk per bar.
Each bar is wrapped with distinctive label created with 100% recycled paper.

The minimum Internet order is 4 bars - any variety or type $16 (plus 6.90 S&H)



Pay over the internet with secure PayPal
Make your payment using the link below and then e-mail us your selection.
Once your payment is confirmed, we ship your order within 48 hours!
4 bar order pay here
Printable Order Form for Mail Orders
E-Mail your selections after you place your order here!
Killmaster Soapworks
---
Universal Mother Soap Varieties
Natural Soaps Created for a Precious Purpose!
---
Killmaster Soapworks "Universal Mother Project" is one of our many profit sharing product lines of Milk-Based Soaps soaps from which a percentage of sales is tithed to friendly mother/baby initiatives around the world. Our purpose is not only one of tithing. We also hope to heightened social awareness and appreciation for the tender concerns and priceless value of safe, woman centered birth, breast feeding & motherhood.

"As a Midwife & Natural Birth activist/educator, I believe we can make this world a better place one mother & baby at a time. I am honored to be the first and only natural soap artisan who's company tithes to the special and precious interests of mothers & babies around the world. By purchasing natural soaps from our "Universal Mother Natural Soap" line, you become a supporter of birth initiatives that help make a real difference for mothers and babies. At the same time, you can enjoy superb natural soaps made with outstanding attention to excellence. Our goal is to make our "Universal Mother" Milk-Based Soaps a purchase you will absolutely enjoy in every way!" - Casey Makela


Baby Cakes
A super gentle, fragrance-free bar for delicate skin
types - mothers love it for their little natural bathers!!

Ocean Motion
A bar made with skin nourishing kelp & breezy essence.
Splish Splash
A sudsy gentle bar for all skin types - fruity natural essences!

Cocoa Mama
Moisturizing cocoa butter blended with vanilla & coconut fragrance.




Take a look at our other natural speciality soaps all made with Milk!
Great Lakes Soaps* Milk-Based Soaps* Tatanka Soaps* Celtic Soaps* Hemp Soaps* Pet Soaps* Home *